What does Trao's logo mean?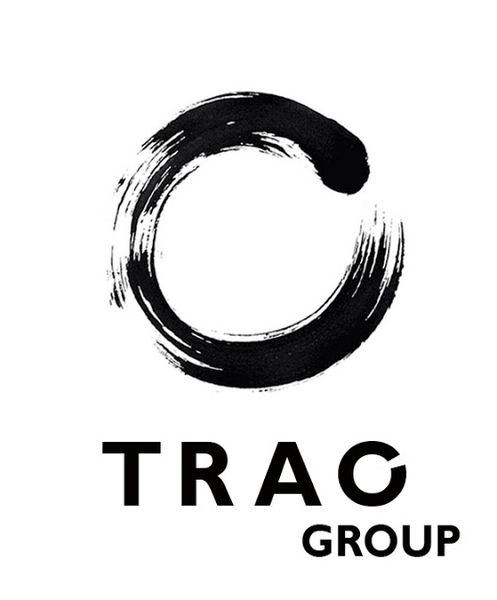 TRAO'S LOGO: ENSŌ CIRCLE

The Ensō circle has its root from Wabi-sabi, a concept of Japanese traditional aesthetics. It's a free-flowing stroke painted on poonah-paper, not constrained or guided by any rule but the freedom of creativity beyond the limits of the mind, and joins in harmony with the core of the universe; from there, a circle is created, either closed or not. If a closed circle symbolizes the perfection of the universe, an open circle is a symbol of transposition and ever-changing flow toward perfection; the beauty of flaws.
Trao chose the Ensō circle as our official logo because there are joining points between Trao's philosophy and the Wabi-sabi spirit that the Ensō circle contains: overcoming the temptation of the material life and focusing on living for the present.
Wabi-sabi manifests the Japanese view of a finite and imperfect world. This perception can be seen clearly through the objects withholding Wabi-sabi spirit, such as a porcelain teacup that does not have a flawless circular shape or complicated patterns but only painted in few basic colours (white, black). Why don't the potters just mould beautiful cups and puts detailed art on them? Maybe it's because a teacup, though beautiful or not-so-beautiful, is created purely for the sole purpose of drinking tea. But, in this modern glamorous society, in which the consumers just chase after luxurious- looking items, the quality and even the features of the product seem to have completely become valueless.
In truth, perfection is just a product of the human mind. We impose and are imposed to irrational ideals of a flawless world, therefore, do not accept flaws. In other words, trying to reach perfection is a dangerous delusion of human beings, when we, instead of seeing the truth as it is, try to distort it at our will. Only when we realize that this very world in which we live in is not perfect and eternal as we thought, we will be able to focus on living for the present. Instead of constraining the reality to our own personal desire, we can simply let go of unnecessary weights on our shoulders and live in accordance with natural laws.
Trao's philosophy leans towards a lifestyle that connects people with nature; where the best things are ordinary and defective things where one can learn to slowly let go of the weight of material temptation and accept that a human life is just like the four seasons.
A green leaf today will fall to the ground tomorrow. We wish you will live your imperfect life to the fullest.